Marketing to customers digitally means that you have the opportunity to use a multitude of data (that can be collected through research) in order to ensure that you are presenting the right product, to the right customer, at exactly the right time. This perfect placement allows you to build brand awareness, build brand loyalty, have your brand in the consideration set when customers are going through the buyer decision process, and it also gets you a higher return on investment. Having a full (360-degree) view of your customers helps with all this.
How to get a 360-degree view of your customers.
To get a full understanding of who your customers are, I would recommend that you utilize effective marketing research to initially learn about your customer and how they see your brand, but to retain your customers, increase loyalty, and grow your business, etc., you could utilize services such as Salesforce's Customer 360 Platform that is built up of multiple programs and services, all geared towards building a 360-degree view of your customers. Platforms such as this, and any really good Customer Relationship Management (CRM) platform, allows you to see your customer from every angle and integrates all the different areas of your business, through the use of Artificial Intelligence (A.I.), so that you are providing all the right things at the right time, leading to better customer engagement, retention, and an increase in customer performing the desired action.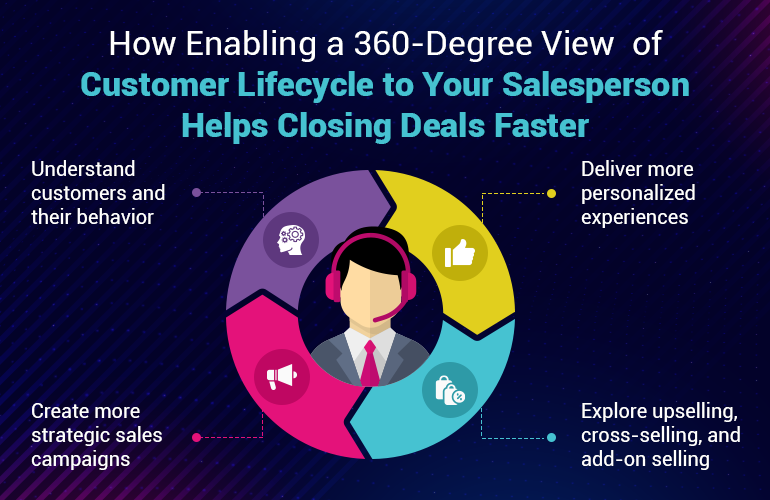 Utilizing the right set of platforms and services and focusing on knowing more about your customers (so that you can fulfill their needs and provide a seamless and customer-friendly interaction) will lead to greater outcomes for your business.
Check out last week's post